Learn to Teach Qi Gong Level 1
Heal and Send "Fa Chi"
Start a Holistic Business
without Advertising
Shortage of Qi Gong Instructors and Healers
There is a big demand coming for more Chi Gong healers and instructors as the world is opening to energy work. Following Yoga, Reiki, Acupuncture and Herbal Medicines, more people are drawn to Qi Gong. This program helps you to learn quickly on how to teach and send chi healing in 3 months' time. You are shown how to start a business without advertising too.Master Teresa Yeung is passionate about helping people live a life of good health, abundance, success and joy. Her warmth and genuine care for the wellbeing of others have made her an internationally respected Chi Gong Master.
Bring your greatness out
Master Teresa educates her students about the power of the chi energy and how it works to raise the energetic level of the emotional, mental and spiritual states within the physical body. Having worked with thousands of people of all ages and walks of life, she teaches them how to tune into the chi energy for balance, clarity and direction. Whatever the personal challenges are, the chi empowers to move forward. She has seen the positive results in many of her students, and within herself, having faced her own hardships as a single mother raising three children on her own.
The universal chi energy is available to anyone regardless of age or stage in life, or personal circumstance. Whether:
You are inspiritual, trying to find your ideal career
Want to make more money
Change direction and start a business (full or part-time)
Attract more clients or customers if you are self-employed
Have more like-minded people for friends
Master Teresa is a three-time award winning and bestselling author, healer and mentor. She is the founder of Pureland International Chi Gong School in Toronto. She is also the sole successor of Grandmaster Wu Chi Gong lineage - the creator of Wu's Eye Qi Gong® which has successfully helped millions of people worldwide.~ Help yourselves, help others.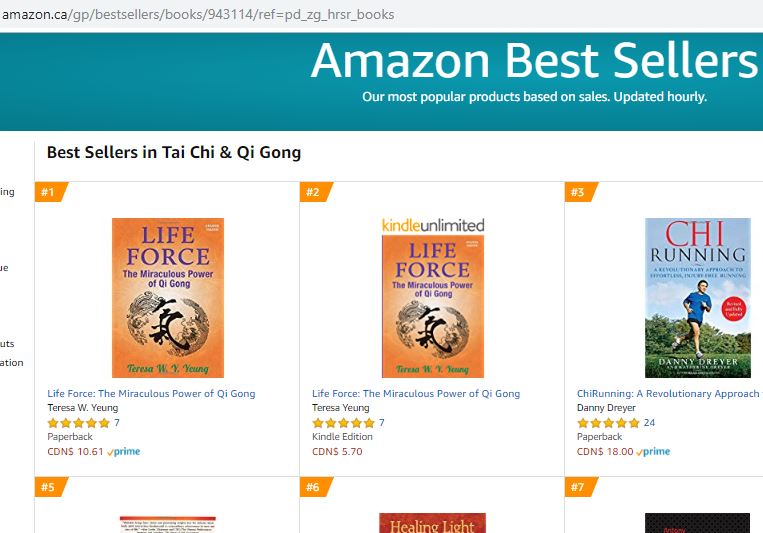 Gift yourself and order her book: Life Force: Miraculous Power of Qi Gong to understand her more and the lovely testimonials of her students for inspiration: http://mybook.to/Lifeforce
Blueprint for Success in Your Holistic Business is to help you to stand out from the crowd of instructors. You can heal and teach at the same time. The program brings out the best in you and raises self-esteem and confidence. Your ability to express yourself through sharing Qi Gong brings you to a new level of deep satisfaction. Joining the program is also a great way to deepen your understanding how Chi moves and correction your postures which will help other energy work you have learned.
1) Instructor Program (2 forms)
2) Fa Chi (send chi healing without depleting your energy)
3) How to Build Your Holistic Business Without Advertising.
When the student is ready, the teacher appears
1) Chi Gong Instructor Training - Level 1 ( 8 hours + pdf)
First form: Wu's Health and Fitness Chi Gong™
You are privilege to be trained to this is amazing form created by Grandmaster Wei Zhao who achieved the highest official Qi Gong title in China and was considered a National Treasure. - Talent Bank of China. He also had the honour to be given the authority to select Qi Gong Masters to the Talent Bank for China.
This form has been specially designed for the North American mindset. Unlike the traditional form of Chi Gong that is usually longer and complicated, it is almost effortless to practice. It can be practiced from 5 minutes to 20 minutes and support the healing of our overall health. Harmonizing the overall health and support the healing of any part of the body. It's gentle, rejuvenating and relaxing to practice a time. The form is our signature form, easy to do, a stress reliever, re-energizing, strengthens the body and improve mood.
Second Form: Chair Chi Gong™
Master Teresa has created this form to help to fully balance the body for those sitting too long e.g infront of the computer or in a wheelchair.
The form is easy-to-do, refreshing and help to loosen up the neck, shoulder and back in a few minutes. It can improve your mood feeling refreshed in a few minutes.
Its is a great form to practice at lunch and tea break each day.
The course include:
- Step by Step Learning and Training Videos
- Instructor's Manual (pdf)
- 2 Practice Videos
- 8 hours of videos
2) The Healing Hands: Learn "Fa Chi" to Others - Level 1
(2 to 4 days)
~ How to Send Chi without Loosing Your Own Energy
~ Support your loved ones and aged parents
~ Heal others while going through healing yourselves
~ Build a Chi Gong practice
An important part of Chi Gong is to receive energy "Chi" from a Chi Gong Master and also practice Chi Gong. There are a shortage of Chi Gong healers and increase demand of healers with the aging population.
Master Teresa® has designed 6-level Fa Chi Session. In this course is the beginning of the first level of Fa Chi 1. Master Teresa shows you how you can start practicing how to send chi to help others without hurting yourself. She carefully shows you that chi healing can be easy-to-do and actually works without a lengthy period of time of training.
The course include:
- Step by Step Learning and Training Videos
- Clearing Your Energy
- Protecting Your Energy
- Sending Chi
Fa Chi level 1 is the base laying a foundation for advance studies
3) How to Start a Holistic Business Without Advertising (2 days)
Although we are spiritual and love to help and teach, most people have some bills to pay. Balancing our money energy is also important. Maste Teresa likes to help you to free yourself from a job you do not like and build a holistic business wisely.
Master Teresa Yeung has started using Qi Gong as her full time income when she became single mother with 3 children to raise on her own 24 years ago. She built her school and practice without advertising. She has a natural talent and has great insight of building a holistic business which is different from building a regular business. She has helped her students and other practitioners build their own practices from scratch successfully. You will feel comfortable following her knowledge with gentle guidance. She treats you always with respect and kindness.
If you are drawn to this program, you can believe it that is following your calling. When you follow your calling, doors will open for you. Its a lot of fun to go through this course. As the Chi moves, you change and transform to be a better relaxing happy confident person.
4) Certification
You can send in 3 videos to be sent in (2 forms and 1 fa chi session). The first time fee is $120 and Master Teresa will personally attend to your certification process. You will receive comments on your videos and how you can improve. On passing, you will be certified.
A second certification will be $100.
When certified, you will be privileged to receive:
Two certificates ( instructor and fa chi )
You will be given a webpage of the school, Pureland International Qi Gong as member where you can list your profile with social media links. This can be only webpage to be given to the world before you have your personal website.https://purelandqigong.com/practitioners/
You can also post your events in the school website https://purelandqigong.com/events/
Join our Facebook Secret Group and connect with other members
5. New future o
pportunities
Join Train Trainers Program

Join Level 2 and Level 3

Join other programs for our practitioners

Join our once a year big workshop in September

Join Live Online Classes with Master at Much Reduced Fee

Connect with like-minded people and teach in other cities
Follow Your Calling
Accept Our Gift to You
Start Feeling Free
The program offers new opportunity for building a part-time income to become a full time job. You do not feel that teaching and healing like they are jobs as Qi Gong balances you and you are always in the beautiful chi of love.
Fee: $1500
for 4 months access to the programs
plus
2 free online sessions with Master Teresa on the program
( $300 value)
In person, this program will cost you $3000

Add $100 for Life Time Access
Fee: $1600

Successful people always think about how to afford the things that they want. They trust their gut feelings. Do you?
A yoga instructor's program is priced from $3500 to $6000 and earn $15 an hour.
This is only $1500 and offers you opportunity to heal by sending chi to others.
This opportunity of helping your health is Priceless. There is only gain for your spiritual growth. When you go through the program, you are learning and balancing yourself emotionally at the same time. You will have more Chi energy and awaken your healing ability.
Think how you can afford this with us.
Join with love and trust
Email Master Teresa : [email protected]
Master Teresa likes to talk with you and answer your questions.
CANADIAN STUDENTS
- We have special arrangements so that you can pay in Canadian dollars. but subject to Canadian Tax. Please write to [email protected]
Your Instructor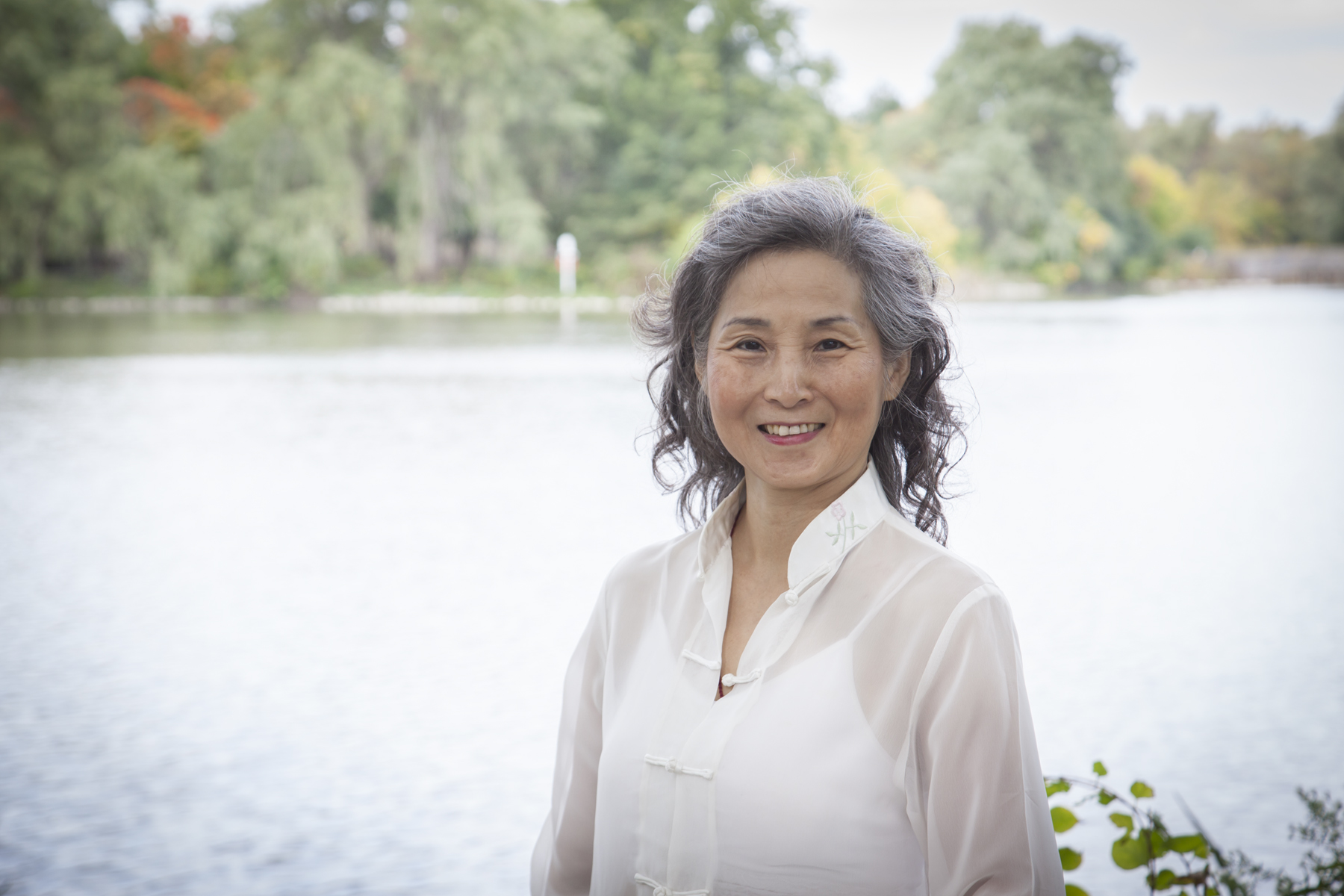 Master Teresa Yeung is an internationally recognized Master of Chi Gong, speaker, healer and three-time #1 international bestselling award winning author. Master Teresa speaks about how to achieve your physical, emotional and spiritual balance. She is the founder of Pureland International Qi Gong, a certified private institution. Also she is the leading successor of Grandmaster Weizhao Wu's lineage, who was the educator and creator of the highly successful Wu's Eye Qi Gong which has helped millions of people. In addition, she is a continuing education professional development activity (PDA) provider of the U.S.A. National Certification Commission for Acupuncturists and Oriental Medicine (NCCAOM).
* Instagram Live Show at Teresa's Wellbeing Wednesdays
* Women's Issues Chi Gong Program
* Monthly Free Global Remote Meditation and Healing
* Free Introduction to Chi Gong Workshop
https://purelandqigong.com/schedule/
* Boost the Lung with 5-Minute Breathe Easy Chi Gong
* Release negative energy with Standing Flex Chi Gong
Learn on YouTube
Course Curriculum
About Master Teresa
Available in days
days after you enroll
Setting up Chi Gong practice
Available in days
days after you enroll
Creating and Registering your Business
Available in days
days after you enroll
Courses Included with Purchase
How to Send "Fa Chi" Healing to Others Level 1
Level 1 : How to Send Chi "Fa Chi"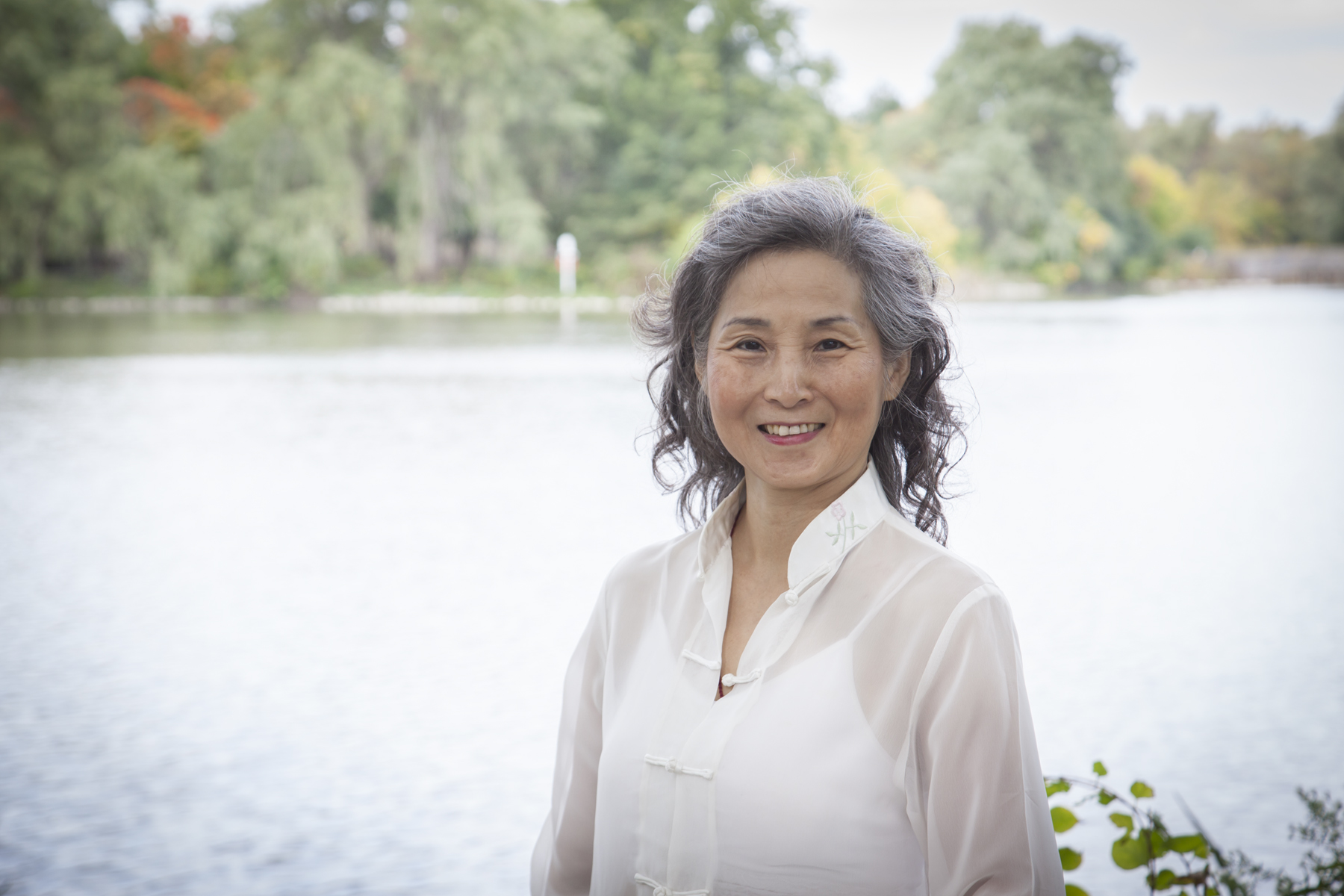 $550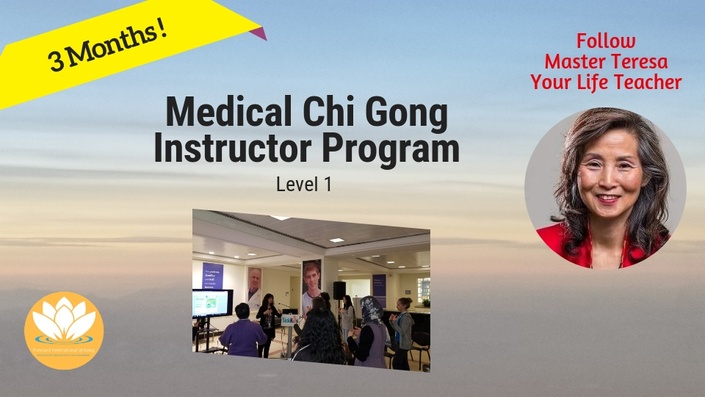 Qi Gong Teacher Certification - Instructor 3 Month Course Level 1
Qi Gong Instructor - Level 1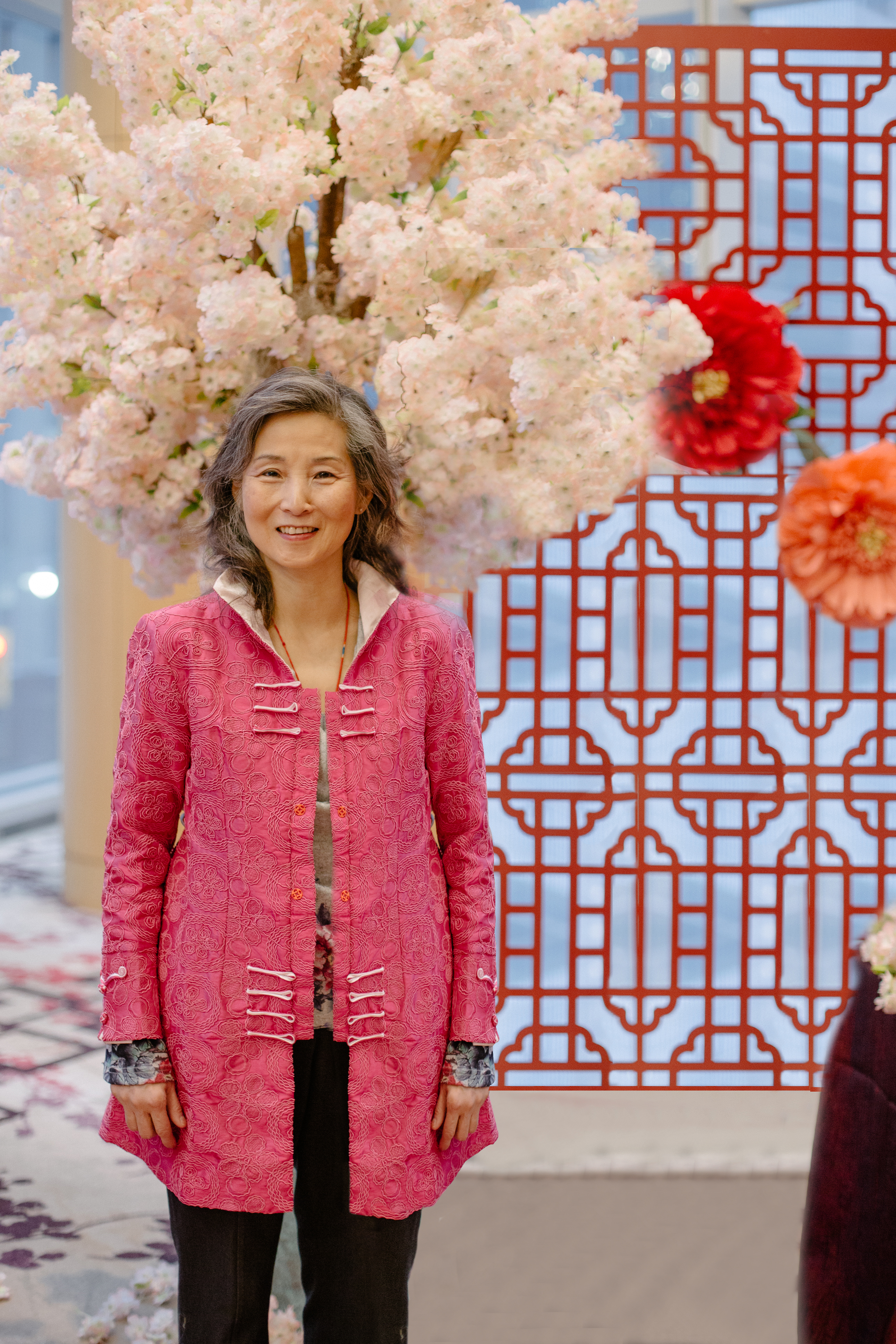 $997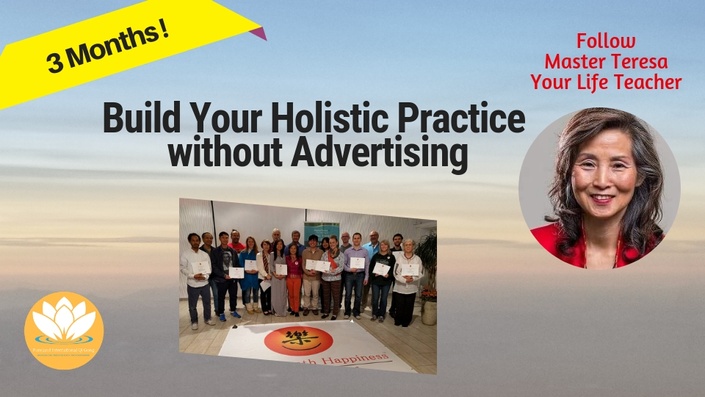 Level 1 Start Building A Successful Holistic Business
Module 3: Simple Ways to Build a Holistic Practice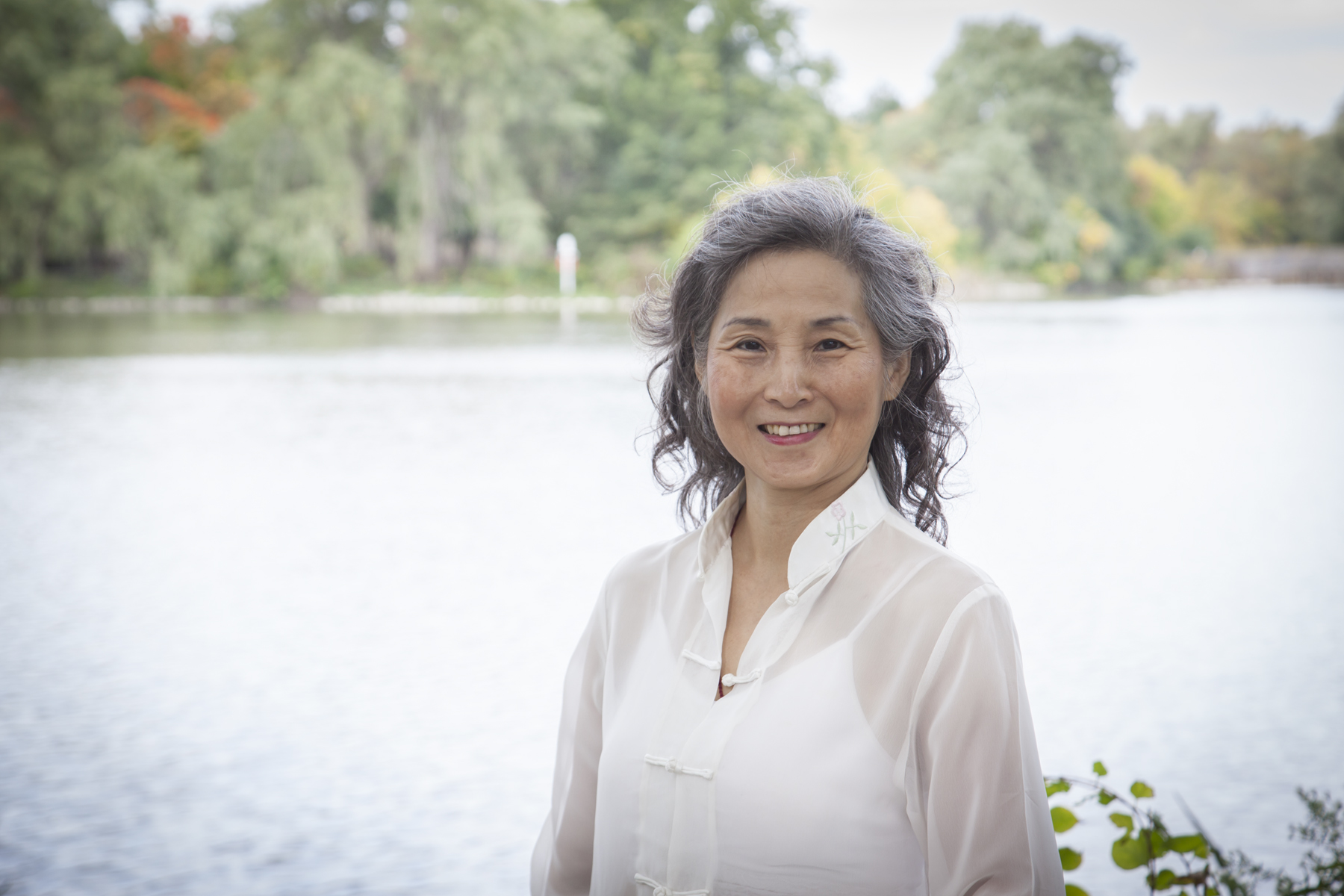 $500
Original Price: $2,047
Frequently Asked Questions
When does the course start and finish?
Please understand that Chi Gong is a breathing exercises that require discipline. The course really takes 2 months to finish. You will be given 4 months to access the course which is plenty of time.. By giving you 4 months to have unlimited access to the program, you will be on your path to success and build a discipline to complete the program. This is a completely self-paced online course - you decide when you start go through the program but please do give yourself the time without disturbance. Its best to ask for a quiet time to study. After 4 months, you can choose to pay an extra fee for lifetime access. The fee is USD$100
Members Monthly Training Hour - Questions and Answers
Each month, you will be offered to join a special Chi training online course to improve your skills and learning. Bulding a Qi Gong community is our wish supporting you despite the distance.
Would you like to connect with Master Teresa before purchasing the Course?
We would never want you to be unhappy! Lets talk before purchase. Master Teresa would like to speak with you before you purchase this course. She wants to answer your questions and explain how the course works. As she has unique ability to scan energy from a distance, a personal time to talk personal with her is worth over $100. Life is a journey and we welcome you. Please email her:at MT@PurelandQiGong.com to setup an appointment in telephone or Skype.
How can you be certified?
Master Teresa and her teachers honour their expertise. Apply for Certification Please send in 3 videos to Pureland International Qi Gong by Google Drive, Youtube or DVD. 1) video 1: demonstrate yourself practicing the 2 forms and giving simple instructions. 2) video 2: demonstrate yourself doing a Chi Balancing Session on another person. You choose to do it sitting, standing or lying down. The fee is $100 Master Teresa Yeung will look at your videos personally and give you comments. Often she would like to go online with you to go through how you can improve too. will send you some comments. You may qualify to be certified in which case, we will send a certificate to you with a small fee to cover shipping and handling. Should you need to recertify, the additional fee for the second certfication is $65. You are also welcome to be certified in person at an extra fee.
Pureland Qi Gong® directory
After you are certified, you will be invited to be listed in the Pureland Qi Gong® World Organization. The yearly member fee is $75 You will benefit being a member of our world organization. You will give you the privilege to list your services in the directory and even post your event on our website.