Learn How to Send Chi Level 1
Fa Chi means Send Chi.
When the students are ready, the teacher appears.
Although there are many schools of Chi Gong, masters who specialize in chi healings and not relying on herbs nor acupuncture would be hard to find. There is no licensing organizing to govern Chi Gong. Good teacher who is very good at teaching.
Master Teresa Yeung has been teaching and healing for 26 years learning from Grandmaster Weizhao Wu who obtained the highest official title of Qi Gong in China.. Master Teresa, as a female, creates her own system on how to send chi without depleting one's life force energy. She does not use acupuncture nor give herbs.
This Fa Chi Level 1 Certification Program may take 2 full day or 4 half day to finish. Every time you repeat the lesson, you will have new insights too. It provides valuable teaching and practices to lay solid foundation of energy medicine..
You learn to clear your energy by connecting the universe with special techniques. The techniques you are learning has much benefits to self-healing and form your protective shield.
You will learn how to position yourself to your advantage
You will learn how to Fa Chi without depleting your energy.
You will be guided to attune and connnect to the highest source of energy.
You will learn how Fa Chi can be performed on a few parts of the body.
As energy requires practicing, we do not use textbook.
Class is hands-on
Students always feel blissful and achieve a high achievement.
Seriously, Fa Chi is a respectful job you only get better with times. The older you are the better you become.
Master Teresa offers opportunities for students to become the trainers of her school.
http://www.purelandqigong.com/schedule/
No Prerequisite:
We offer free, by donation, drop-in classes and Women's Issues Chi Gong.
New REMOTE FA CHI HEALERS PROGRAM
Please inquire: [email protected]
CANADIAN STUDENTS
- We have special arrangements so that you can pay in Canadian dollars. but subject to Canadian Tax. The payment link is the link, on receiving your payment, we will manually send you an email with a LOGON to the program the next day. In this way, you do not need to pay in USD. CANADIAN PAYMENT link
USA & INTERNATIONAL STUDENTS
PAYMENT link
Your Instructor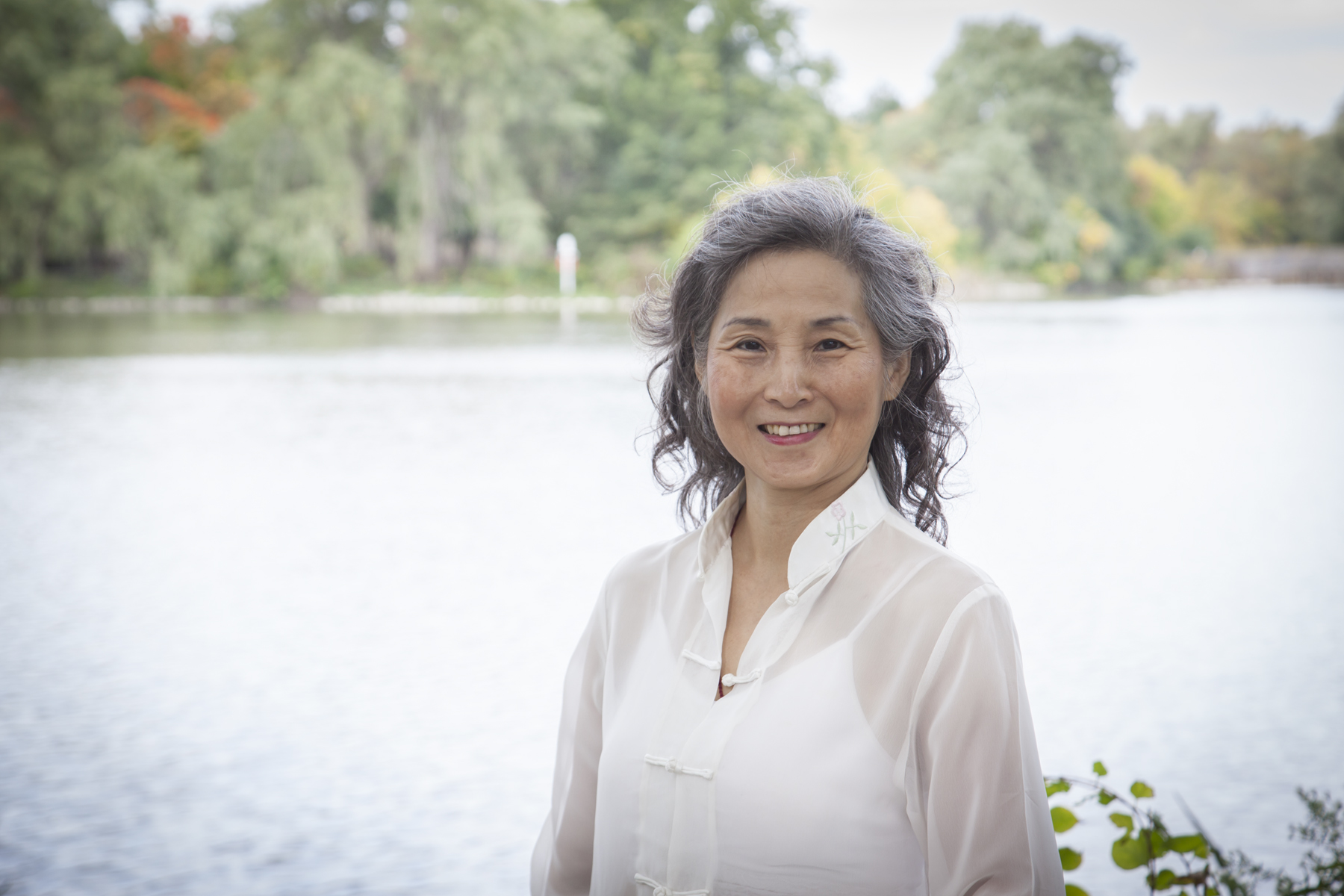 Master Teresa Yeung is an internationally recognized Master of Chi Gong, speaker, healer and three-time #1 international bestselling award winning author. Master Teresa speaks about how to achieve your physical, emotional and spiritual balance. She is the founder of Pureland International Qi Gong, a certified private institution. Also she is the leading successor of Grandmaster Weizhao Wu's lineage, who was the educator and creator of the highly successful Wu's Eye Qi Gong which has helped millions of people. In addition, she is a continuing education professional development activity (PDA) provider of the U.S.A. National Certification Commission for Acupuncturists and Oriental Medicine (NCCAOM).
* Instagram Live Show at Teresa's Wellbeing Wednesdays
* Women's Issues Chi Gong Program
* Monthly Free Global Remote Meditation and Healing
* Free Introduction to Chi Gong Workshop
https://purelandqigong.com/schedule/
* Boost the Lung with 5-Minute Breathe Easy Chi Gong
* Release negative energy with Standing Flex Chi Gong
Learn on YouTube
Course Curriculum
Day 1
Available in days
days after you enroll
Day 2
Available in days
days after you enroll
Frequently Asked Questions
When does the course start and finish?
Please understand that Chi Gong is a breathing exercises that require discipline. The course really takes 2 months to finish. You will be given 4 months to access the course which is plenty of time.. By giving you 4 months to have unlimited access to the program, you will be on your path to success and build a discipline to complete the program. This is a completely self-paced online course - you decide when you start go through the program but please do give yourself the time without disturbance. Its best to ask for a quiet time to study. After 4 months, you can choose to pay an extra fee for lifetime access. The fee is $100
How can you be Certified?
Master Teresa and her teachers honor their expertise. For certification, you can send in video of yourself teaching or healing relating to the program you are joining. For example for Fa Chi 1 : demonstrate yourself doing a Chi Balancing Session on another person. You choose to do it sitting, standing or lying down. The fee is $100 Master Teresa will review and she will send you some comments. If you require certification, the second time fee is: $65
Join Pureland Qi Gong® community, a world organization
After you are certified, you will be invited to be listed on the Pureland International Qi Gong website You will benefit from being a member of our world organization. There is no membership fee. We understand that you may also need help in marketing yourself to start a practice. We do care about your success and like to help to promote you and show you how you can be successful in the least amount of time. www.purelandqigong.com.
Questions on the Program
Master Teresa Yeung likes to take care of you. If you have something that you do not understand and need clarification, you can email her. She will personally answer your questions. Just give her some time to do that. You can also book a private teaching class with her at a reduced rate.
Life is about growing and evolving.
Help those you love by learning life-saving skills now.
It is not just for you. Its for mankind.
Heal your soul by improving our CHI
The CHI will be brought to your future life if you believe in reincarnation.
Much Love and Gratitude.