Learn How to Send Chi Level 1
Fa Chi means Send Chi.
Master Teresa developed her ways to do Chi Healing work that requires the least energy. Her Fa Chi Program is highly successful and offers many good benefits of not depleting the healers energy and protect you from negative energies entering the body.
http://www.purelandqigong.com/over-50-chi-gong-you...

Fa Chi Program Certification
No Prequisite:
Our "Fa Chi" workshops are mostly hands-on.
You will be guided to attune and connnect to the highest source of energy. Students always feel blissful and achieve a high achievement.
Due to the enormous amount of energy we are channeling with Master Teresa's help, you do feel tired at times. Therefore, for the best experience and your own healing, the design of the workshops are put together with more days and shorter duration in each class
CANADIAN STUDENTS
- We have special arrangements so that you can pay in Canadian dollars. but subject to Canadian Tax. The payment link is link, on receiving your payment, we will manually send you an email with a LOGON to the program the next day. In this way, you do not need to pay in USD. This is the payment link
Your Instructor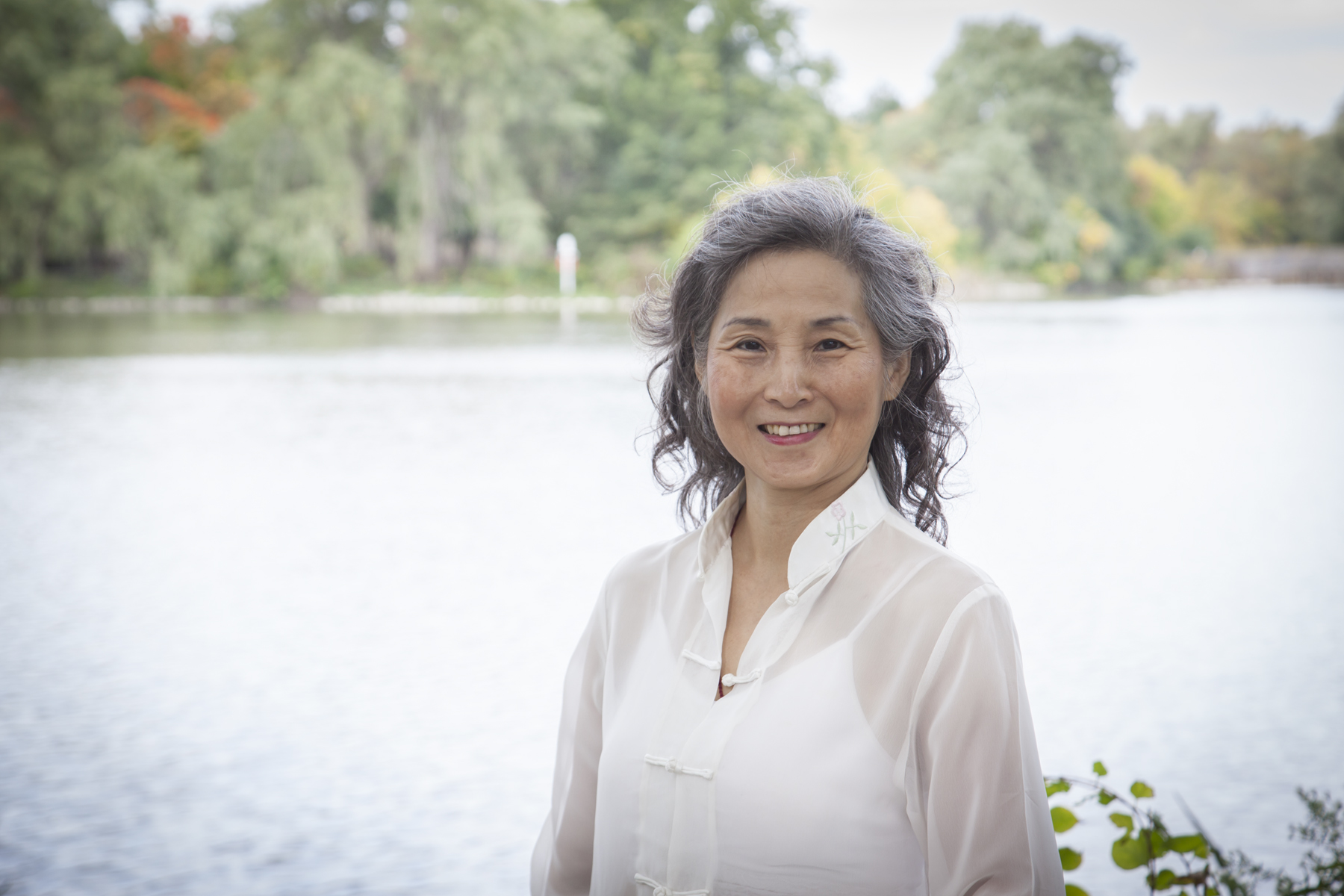 Master Teresa Yeung is an internationally recognized Master of Chi Gong, speaker, healer and 3 times #1 international award winning bestselling author who speaks on how to achieve your physical, emotional and spiritual balance with Chi Gong. She is the founder of Pureland International Qi Gong and The Seventh Happiness® School of Chi Gong, a certified private institution. She is the sole successor of Grandmaster Weizhao Wu's lineage. Wu was a distinquished Chi Gong master, educator and creator of the highly successful Wu's Eye Qi Gong helped millions of people. She is also approved by the U.S.A. National Certification Commission for Acupuncturists and Oriental Medicine (NCCAOM), as a continuing education professional development activity (PDA) provider.
www.facebook/purelandqigong
Course Curriculum
Day 1
Available in days
days after you enroll
Day 2
Available in days
days after you enroll
Frequently Asked Questions
When does the course start and finish?
Please understand that Chi Gong is a breathing exercises that require discipline. The course really takes 2 months to finish. You will be given 4 months to access the course which is plenty of time.. By giving you 4 months to have unlimited access to the program, you will be on your path to success and build a discipline to complete the program. This is a completely self-paced online course - you decide when you start go through the program but please do give yourself the time without disturbance. Its best to ask for a quiet time to study. After 4 months, you can choose to pay an extra fee for lifetime access. The fee is $100
Members Monthly Training Hour - Questions and Answers
Each month, you will be offered to join a special Chi training online so you can ask her questions about the course. This is a free service and will be recorded for reaccess should you not be able to attend live.
Members Monthly Training Hour - Questions and Answers
Monthly Webinar for Members Only to Cover Your Questions.
How can you be Certified?
Master Teresa and her teachers honor their expertise. Apply for Certification Please send in 2 videos to Master Teresa, Email:
[email protected]
@qigong.com 1) video 1: demonstrate yourself practicing the 2 forms and giving simple instructions. 2) video 2: demonstrate yourself doing a Chi Balancing Session on another person. You choose to do it sitting, standing or lying down. The fee is $100 Master Teresa will review your forms and will send you some comments. You may qualify to be certified in which case, we will send a certificate to you with a small fee to cover shipping and handling. Should you need to recertify, the additional fee for the second certification​ is $65. You are also welcome to be certified in person at an extra fee.
Join Pureland Qi Gong® World Organization
After you are certified, you will be invited to be listed in the Pureland Qi Gong® World Organization. The yearly member fee is $75 You will benefit being a member of our world organization. You will give you the privilege to list your services in the directory.