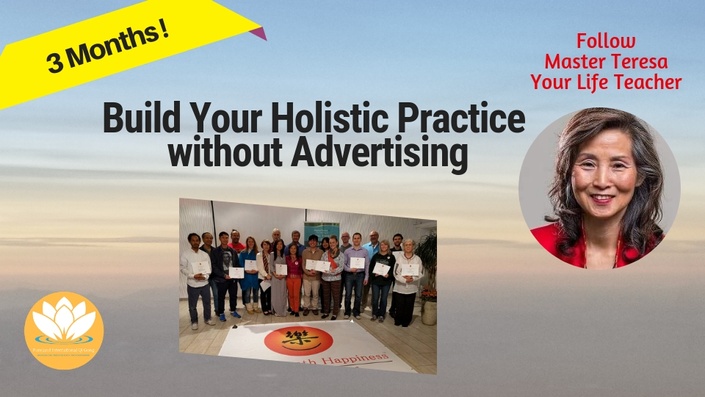 Level 1 Start Building A Successful Holistic Business
Module 3: Simple Ways to Build a Holistic Practice
It is best that you do not worry about the business component of running a holistic business first.
When you finish the learning of :
- Instructors Level 1
- Fa Chi Level 1
Then you can start looking at how to run a holistic business and find your first clients.
We are in the process of creating more videos and audios for you.

Some of the teachings are incorporated in the Bundle Course.
Please come back to this course later.
Your Instructor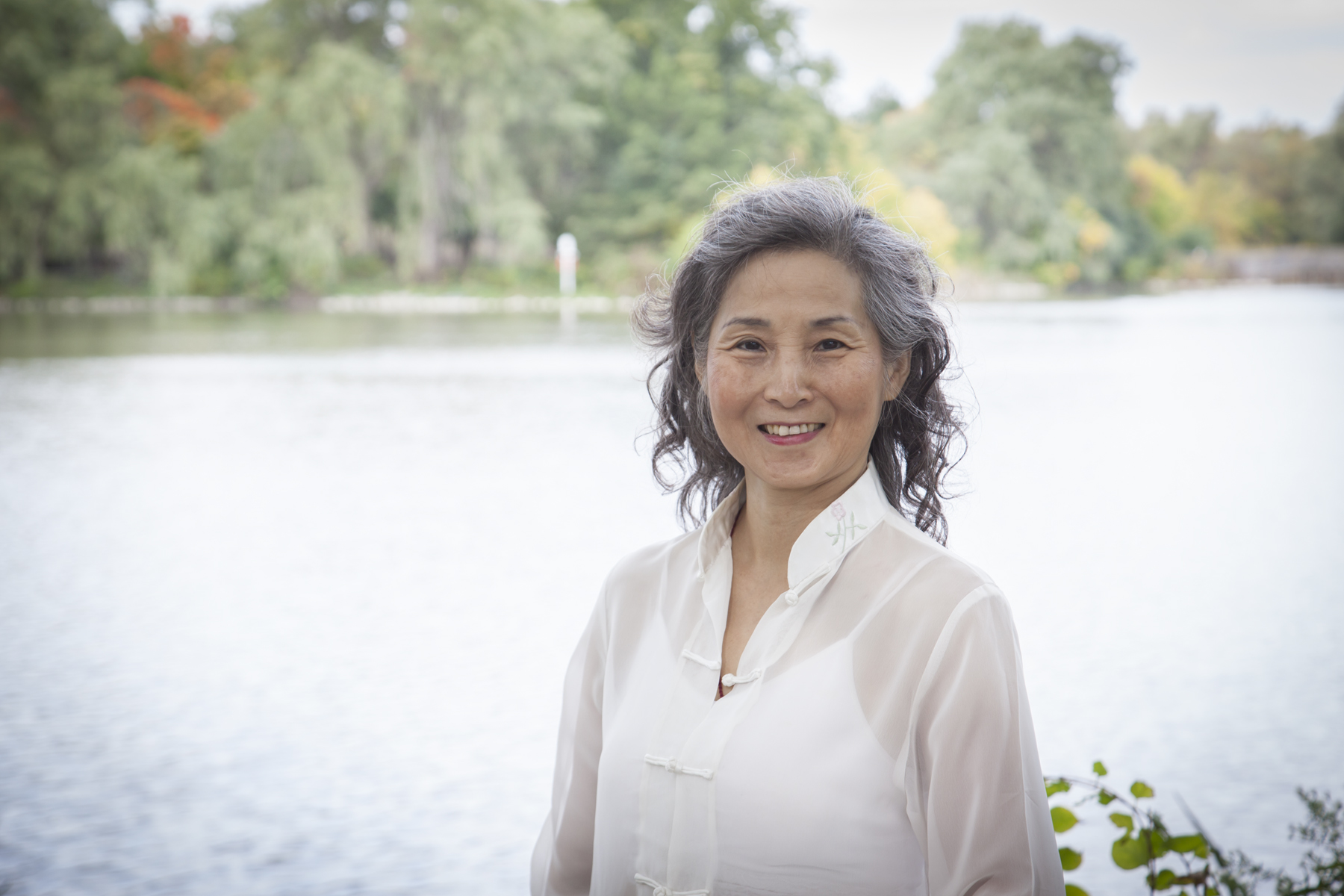 Master Teresa Yeung is an internationally recognized Master of Chi Gong, speaker, healer and three-time #1 international bestselling award winning author. Master Teresa speaks about how to achieve your physical, emotional and spiritual balance. She is the founder of Pureland International Qi Gong, a certified private institution. Also she is the leading successor of Grandmaster Weizhao Wu's lineage, who was the educator and creator of the highly successful Wu's Eye Qi Gong which has helped millions of people. In addition, she is a continuing education professional development activity (PDA) provider of the U.S.A. National Certification Commission for Acupuncturists and Oriental Medicine (NCCAOM).
* Instagram Live Show at Teresa's Wellbeing Wednesdays
* Women's Issues Chi Gong Program
* Monthly Free Global Remote Meditation and Healing
* Free Introduction to Chi Gong Workshop
https://purelandqigong.com/schedule/
* Boost the Lung with 5-Minute Breathe Easy Chi Gong
* Release negative energy with Standing Flex Chi Gong
Learn on YouTube
Frequently Asked Questions
Do you want to ask Master Teresa a Question?
We would never want you to be unhappy! We would never want you to be unhappy! Lets talk before purchase. Master Teresa would like to speak with you before you purchase this course. She wants nto answer your questions and explain how the course works. As she has unique ability to scan energy from a distance, a personal time to talk personal with her is worth over $100. Life is a journey and we welcome you. Please email her: TheSevethHappiness@gmail.com to setup an appointment in telephone or Skype.